Contact: 228-896-3000
The Corrections Division of the Harrison County Sheriff's Office consists of the Adult Detention Center, Work Center and County Work Farm. The Corrections Division is under the administrative supervision of the Warden. The present annual operating budget for the division is approximately 9.5 million dollars and the total number of staff assigned to the Corrections Division is 225, the majority of whom are correctional officers who work in direct contact with inmates.
Did you know that all questions concerning rules and regulations applicable to the inmate population can be answered by reviewing the inmate handbook?
This document will have the most accurate information and instructions concerning visitation, inmate canteen funds, personal property, legal services, etc.
Adult Detention Center 228.896.3000
The present Harrison County Adult Detention Center was completed in 1990 at a cost of $20 million dollars. The facility's design capacity is 760 beds, but it has exceeded that figure throughout most of its history and it is the largest county jail in the State of Mississippi, actually reaching a population of some 1400 prior to Hurricane Katrina. Concerted efforts and intensive planning by Sheriff's Office Corrections Officials have brought the average daily population down in the last two years to between 800 and 900.
The detention center houses a wide array of detainees, including felons, misdemeanor offenders, males, females, juveniles charged as adults, state prisoners, federal prisoners and persons awaiting commitment to mental health facilities. Approximately eighty percent of the inmate population consists of those who are pre-trial status.
Recently the detention center has undergone major renovations and capital improvements. All cell doors and locking mechanisms have been replaced and upgraded, control panel technology has been improved and new perimeter detection and closed circuit television systems have been installed. These improvements and upgrades, totaling more than 10 million dollars, have transformed the detention center into a state of the art facility, thus ensuring a much improved level of safety for staff, inmates and ultimately the public.

Inmate Work Center 228.896.0890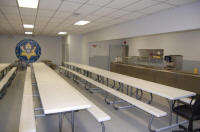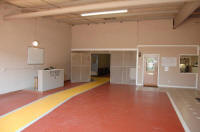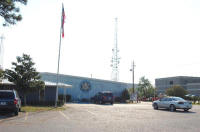 The inmate work center, located on Lorraine Road, houses between 140 and 160 sentenced state prisoners. These inmates work at various job sites throughout the county and its municipalities, saving the county's taxpayers several million dollars annually. The inmate work center has proven to be an extremely valuable and cost effective resource for the county, providing a labor force that is highly skilled in a variety of job classes. This program is operated with the assistance and cooperation of the Mississippi Department of Corrections, and it is an excellent example of the best kind of local and state government partnership.
County Farm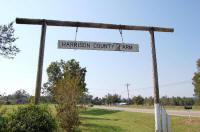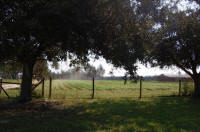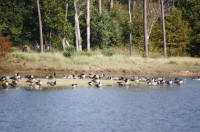 The county farm has been in a state of decline for a number of years, but with the cooperation of the Harrison County Board of Supervisors, plans are being implemented to resurrect the operation and equip it with both the tools and inmate power to transform it once again into a successful farming operation.