Main Phone: 228-896-0678 / Fax: 228-896-0695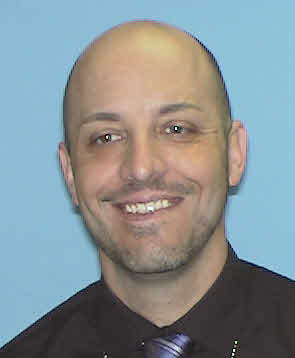 Captain Coley Judy
Email Captain Coley Judy
The Harrison County Sheriff's Office's Criminal Investigation Division is made up of ten Criminal Investigators who work to solve crimes against persons and property. Investigators are tasked with solving these crimes, arresting the person or persons who commit the crimes, and assisting in the prosecution of the offender(s) to serve time in the Mississippi Department of Corrections. The majority of the cases assigned to the division are felony crimes. Investigators are assigned a case as it is recorded by the responding Deputy Sheriff, at which time evidence is collected and witnesses are used to further the resolution of the crime in order to effect an arrest.
Investigators receive the highest level of continuing education training available which includes training in Blood Splatter Analysis, Forensic Photography, Interview and Interrogation Skills, Evidence Collection, and a variety of other training courses. The Criminal Investigation Division uses the latest in technology to assist them in solving crime such as video enhancement and cellular telephone data recovery systems. Investigators are networked to surrounding law enforcement agencies through email programs and a monthly crime meeting held at the hosting agency which allows Investigators to share case information with other law enforcement professionals. This network has proven to be a successful tool in solving crimes and arresting criminals that cross over city, county and state borders.
There are currently two investigators assigned to federal task forces of the Federal Bureau of Investigations and the United States Marshal's Service. These task force investigators work under the auspices of federal authority and serve as a liaison between local and federal law enforcement authorities.
It is the goal of the Harrison County Criminal Investigation Division to solve and prevent criminal acts in Harrison County and along the Gulf Coast, resulting in a safer community for the citizens of Harrison County and the many visitors that come to enjoy our resort area.
Contact
| | | |
| --- | --- | --- |
| Captain Coley Judy | 228-896-0653 | EMAIL |
| Sergeant Jason Walker | 228-896-0652 | EMAIL |
| Inv. Alicia Handler | 228-896-0656 | EMAIL |
| Inv. Nickolas Pennington | 228-896-0688 | EMAIL |
| Inv. Michael Giardini | 228-896-0658 | EMAIL |
| Inv. John Putnam | 228-896-0654 | EMAIL |
| Inv. Kenneth French | 228-896-0684 | EMAIL |
| Inv. Bradly Byers | 228-896-0659 | EMAIL |
| Inv. Tyler Hailey | 228-896-0657 | EMAIL |
Sex Offender Registry
Contact: Jessica Akers / 228-896-0670
Email SOR
The Harrison County Sheriff's Office maintains a Sex Offender Registry for all convicted sex offenders residing in Harrison County. The office of Sex Offender Registry is under the direction of the Chief Investigator in the Criminal Investigations Division.
Anyone with information regarding a non-compliant or non-registered sex offender is urged to contact the Harrison County Sheriff's Office Sex Offender Registry. You may remain anonymous.
Crime Scene Unit
The Crime Scene Unit works closely with the Investigation and Patrol divisions of the Harrison County Sheriff's Office. The unit is under the supervision of the Chief Criminal Investigator, and on call 24 hours a day, 7 days a week.
The crime scene unit responds to major crime scenes. The unit is equipped with a state of the art Crime Scene Van, which contains up to date equipment that is used to effectively and efficiently document and process a crime scene. The crime scene van contains full range communication capabilities, and has equipment that documents a scene digitally, both with video and still photography. Included are recording devices, sketching materials, latent fingerprint developers, footwear and tire impression cast capabilities, blood spatter documentation, gunshot residue kits, blood detection kits and tool mark recovery. The unit is also equipped to perform recovery of buried human remains. Once on scene, written documentation is performed with the aid of a laptop computer which has software capable of transferring a hand drawn crime scene sketch into a professional finished product.
The unit is equipped with personal protection gear, GPS, indoor and outdoor thermometers, auxiliary lighting, first aid kits, a fire extinguisher, evidence collection containers, biohazard receptacles and a clean water supply.
Save